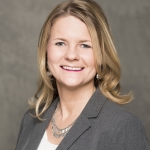 Jenny Jeltes is a talented jewelry designer, entertainer, stand-up comic AND founder of Jeltes Law, Ltd.
She also is a top-flight family law attorney who was recognized in 2015 and 2016 as one of Chicago's Top 10 Attorneys in Client Satisfaction by the American Institute of Family Law Attorneys. In 2017, she was named an "Emerging Lawyer" by Leading Lawyers, a reputable peer-selection process for indentifying the best lawyers.
Jenny serves on the Board of Directors of the Justice Entrepreneurs Program of the Chicago Bar Foundation where she mentors new solo attorneys. In 2015, she earned the Spear Carrier Award which recognizes unsung heroes of the Bar Show cast who go above and beyond the expectations of any cast member to ensure the show is ……….spectacular. Just like her!
This is Jenny's story.
Jenny is from Michigan. She attended college at the University of Michigan and went on to law school at Wayne State  University (Detroit), graduating in 2006. She took the Michigan Bar and then moved out of state to Chicago. Happily, she didn't have to take the whole Bar exam again when she moved, just the Illinois portion. She knew she would have to start practicing law from scratch. She had no job but a deep, burning desire to make a difference. She found Chicago vibrant and exciting.
For her first few years here, Jenny worked at a small firm in the loop, honing her skills in family law, employment and civil litigation.
She had big dreams. Family law was calling her. By 2009, she knew she needed her own autonomy with cases and struck out on her own. From the beginning, she recognized her capabilities and began to design her future life. In 2012, while working part time for another attorney, she started taking on full blown cases. "I just needed a few to get started", she told me.
"Working part-time gave me some stability with work but allowed me to really get out there and get clients.  A 9-5 job makes it hard to get new business and hustle the way you should. With my part-time job and the attorney I was working for – she had some cases with probate and guardianship – I gained additional experience in these areas.  Then I said, okay, I'm now going to dive in and do this on my own."
At 28 years of age, Jenny, formally and boldly, opened up her own practice.

From the moment I met Jenny, I knew she could do this. Referred to me in 2013 by colleague, Nicki Schuh, an accomplished executive skilled in strategy, business development, marketing and business operations, it was clear: Jenny Jeltes was destined for a stellar career.
She had all the traits an entrepreneur requires to be successful:
Most importantly, she recognized and accepted what she did not know about running her own business.     

She had dreams.

She listened.

She earnestly applied the lessons she learned.

Her values were clear and she made sure to align them as she grew her firm.

Painstakingly, she built the systems and processes that would provide the foundation for her growth.
Multi-faceted and multi-talented, Jenny was determined to succeed. Did she experience ups and downs? You bet. Growing any business is not a straight shot in one direction.
"I had my firm but it was just me. I was a sole practitioner from 2009 – 2013 and after a few years I realized I needed more help and started to gro
w my practice a lot more. My first associate was hired in 2014. I've had another attorney in practice with me ever since. Kelly Bennett is a Partner and joined the firm in 2016."

When did you start working with Gail and why?  (Interview conducted by Nancy L. Reid)

"I met Gail sometime in 2010.   Right when I started practicing law here in Chicago. I distinctly remember meeting her through the Lincoln Park Chamber of Commerce (LPCC). We were sitting having coffee. Gail told me she was a Business Coach. I asked her, what does that mean? I remember she gave me examples that applied to me like how to run a firm, how to grow a firm and how to set goals.
I told her that I was working to pay my bills – that was it. Gail helped me to understand how to make a transition to actually being the owner of a business with questions like, why do you only need x number of dollars?? I told Gail I'd be fine with the amount I was making.   Gail asked me, "Why I didn't want to make a six-figure salary?" Why don't you shoot for that?  I said to myself, oh yeah, why don't I?  It was a goal that I never thought I could achieve. Gail said, you're the boss. You're the one that's going to grow your firm.
At the time I wasn't at a place where I could afford Gail.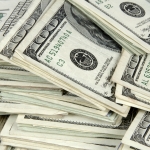 Then a few years went by and I experienced my first successful profitable year. I had a really good year. I thought, oh my gosh, I don't know what to do now. I think I have some real issues to go through. I need to hire someone. That's when I started working with Gail.
We meet every 4-6 weeks. Gail helped me understand my firm's balance sheet  and profit & loss statement. Really understanding the numbers. This is how you set goals and this is how you grow your business.  Also, she's my support coach. When you're the boss you don't have a cheer leader or a support team to always help you in ways you need. You're so busy supporting everyone else that works for you. I need someone to be my sounding board."
Can you tell me some of the key takeaways from working with Gail?
"Gail is so good at challenging your assumptions. I 'd say something like: Well, I'm fine with this. And Gail would challenge me and ask me, well, why are you fine with this? She motivates you to think outside of the box. And she's really good at helping you set goals. Achievable goals based on dollars and cents. Gail is very compassionate and caring but I needed a coach that truly helps me do the nitty gritty. And that's what Gail does."
Are there any key strategies that you learned?
"A good example is reviewing every year how much I want to increase my revenue in the coming year.
Relevant examples that come to mind are: What milestones do I want to create? Example: A bigger office. Hire a new attorney.
Gail has helped me to grow as a leader. I've learned to develop strategies when I might have conflicts with employees and I've honed stronger communication skills. There were three of us who took the FourSight Thinking Profile Assessment and afterwards we had a joint meeting and discussed all that we learned. Very helpful in tightening our collaboration and team efforts."
Do you have any suggestions or recommendations for anyone looking for a Business Coach?
"It's one of those things that's hard to explain to people.  I just knew I needed help. Example: When you hear someone is a consultant and you don't quite understand what they do but you know you need help. Lots of times you don't even know what you need. I might need a coach? I'm just not sure. The bigger question is – what are you struggling with? A Coach can help you figure out next steps.
Together we have worked on:
Staffing problems
Money problems
Professional client problems
And then you work with a business coach and they help you work through all of your issues.
If you're on the fence about hiring a coach here are some things to consider. Maybe you need help establishing the areas where you're struggling. Even if you only have one or two sessions Gail can help you establish where you're at and where you want to go.
Gail helped a colleague of mine who doesn't have her own business but was looking for a new job. Gail helped her with networking strategies and interviewing skills.
This might be unique to attorneys but it's not common for other firms NOT to talk about what they pay their staff. You have to make this up as you go along. Gail helped me understand the numbers and create a formula.   She helped me build my self-confidence."
Is there anything else you'd like to share?
"I feel like now that I've gotten over the hump of 3-5 years, I'm feeling the pay-off, the pay-off of all that hard work. I'm now finding a work life balance. I'm going to Europe in the fall. I can leave Chicago and know things will be okay because of my solid staff. I'm so much happier. It takes a long road to get there especially if you start from scratch. And I'm only going to continue to grow. My goal is to eventually have 5-6 attorneys working at my firm."
And, you will! Jenny Jeltes, you inspire me every day. Your clients are so fortunate to have you working in their behalf. With Kelly at your side, the two of you are unstoppable.
I love the jewelry you design and watching you perform each year at the Law Review. Most of all I enjoy YOU!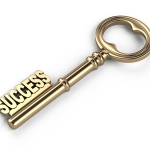 Here is the key to your success, Jenny. You have earned it!