According to an article in EntrepreneurFund.org:

"Mastermind Groups are a proven means of fostering next-level thinking. The purpose of the group is to be a  sounding board for women entrepreneurs to further their goals and achieve success in their business life. The facilitated peer group provides the opportunity to work on a business versus in the business through brainstorming, education, accountability and peer support. Mastermind Groups provide a confidential environment to test business strategies, brainstorm solutions and gain confidence as a leader."
Different from networking groups, masterminds dig into the nuts and bolts of each member's business, every meeting. Not just supporting from the surface, masterminds delve deep into the who, why and how of each member. We share experiences, resources and connections, hold each other accountable to action plans, and provide fresh perspectives to solve problems, make decisions and gain critical insights. Along the way, we forge a powerful peer network of fellow women business owners who refer business to each other and freely and authentically discuss the challenges we face. We can support each other because we understand each other and have experienced these challenges, too.
This is why I started Wonder Women Mastermind. After facilitating multiple peer advisories, group coaching and roundtables over 20 years, I realize that women have specific needs that mixed peer groups just don't address. We always have a box of Kleenex on the table at our meetings and our members freely use it knowing there is no judgment. Launched in February to provide a true platform for successful women business owners to bare all and, thereby achieve their needs and desires, we are currently at 5 members, and seeking to grow. This might just be the group for you. Please read on.

In just a few short months:
1 member's sales doubled over the same time period last year.
Another is developing a new strategy to increase visibility and provide value-add services to her community.
A third is evaluating operations to scale her business without overwhelming her existing staff.
Results are real-time.  The women business owners who comprise our membership all have big plans. Staffing, impact, strategy, exit planning and technology are high on our list of discussions.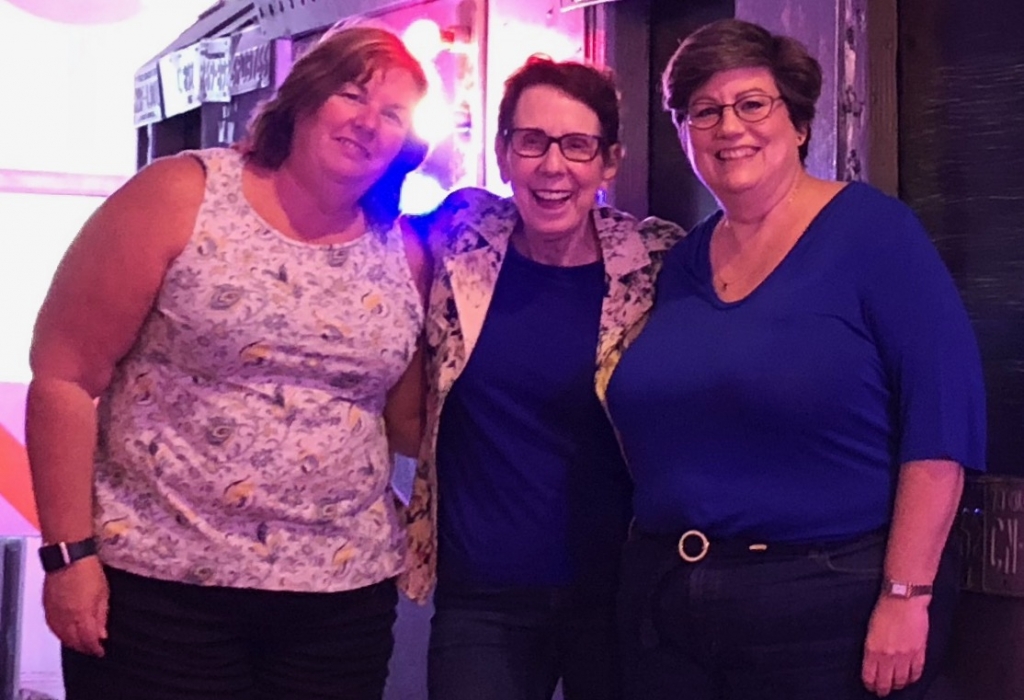 Wonder Women includes monthly facilitated, in-person meetings, monthly facilitated Zoom meetings and 3 unique Chicago area retreats a year.
Here are a few of us sharing an adventure at Escape-Artistry.
I'd still be in the railcar if it weren't for you, Ellen Anderson and Diane Yetter!
We are lucky we escaped!!
Every Mastermind is unique and the value you receive depends on the women in the room and  the skill of the facilitator. Wonder Women Mastermind is open to all Chicago area women business owners who have owned their business  for at least 16 + years, with employees.
Visit our Wonder Women Mastermind Facebook Group and connect with like-minded WBOs from all around the world.
If you are a successful WBO and still dream about how much more you can do, deeply care about your impact on your employees, community and, maybe even, the world,  check us out. If you know someone else who feels this way, refer her to us. Click here to submit an application.  If you fit our criteria, we'd like to invite you to a special lunch on June 27 so you can decide for yourself if we are the Mastermind for you.
To more power, more precision and more profit!

Gail
773-957-8582