#masterminds#women#business#planning#womenleaders 
A Mastermind may be your way out!
Research shows that business planning is the first to get crossed off your list, except that you didn't get it done. Accidental growth works for a while, but what happens when you fail to plan who you should hire next, or identify what system you need to help your business run more smoothly? What if you experience sudden explosive growth (as happened to my client) and you had not planned on adding more technology, another computer, 3 more people? Challenges like these are why masterminds make it so much easier to be an effective leader. The good ones that are focused on business growth and leadership, prompt you to look ahead, and plan for the challenges before they become reality. Masterminds let you access the wisdom of others to help you lay out the steps  before you're caught in the whirlwind. Would you want to be caught swirling around in the eye of the tornado? Sadly, I see business owners doing just that, and more often than you might think.

When I talk to a woman business owner about joining Wonder Women Mastermind, the first thing I always hear is "I don't have the time!" And, I think to myself, how can you not have the time?
Certainly, not if you value your time! Working harder is a misconception. It makes you believe that, "The more I work, the more I get done." Do you really think that's true? I love the neuroscience behind that myth.
Busting Myth #1 – I Don't Have the Time
The truth is: The more you work, the more tired you become. The more mistakes you make, the more irritated you get. You think less rationally. Some people get paranoid, edgy, upset. In the end, you get sick. (I know. It happened to me.)
On the other hand, the smarter you work, the less tired you become. Your focus is clearer, you know what you need to do and you accomplish it in less time. You're more fun to be around and your employees enjoy coming to work where they know exactly what they have to do, and get it done. Now you can exercise, go for a run, meet your friends for coffee, network and behave like the rainmaker you are.
Masterminds perform the function of an advisory peer group. When all the members in the group are at the same stage of business, have experienced similar challenges, are there to share their best practices, resources and connections, and help you cut to the chase, then the time you take to be there becomes an investment in your overall functioning and well-being, and the company's future.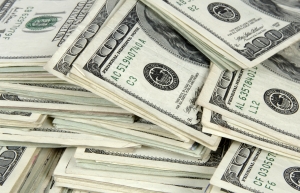 The 2nd answer I most always receive is "I don't have the money". You may not, but a more realistic appraisal of that is that you have the money but don't think 4 hours a month out of the office is the best way to spend it. (And, anyway, we make it easy for you if you fit our profile.)
Busting Myth #2 – I Don't Have the Money
You say this before you even know how much money it takes to join a mastermind! My response is, remember that tornado? It's swirling around you even if you don't feel it yet.
Ask yourself (and your staff): 1. How am I (are we) doing? 2. Is this what I expected when I (you) signed on with us? 3. How can I (we) do better? 4. What will that look like for me (you)? 5. What does success look like?
What you hear may scare you! What you know deep in your heart may scare you even more. Here is where a well-run and professionally facilitated mastermind comes in – we are stress-busters! All your mountains become molehills! Your staff will wonder how you suddenly got so smart! (And you'll be patting yourself on your back.)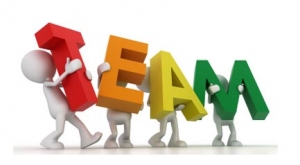 Wonder Women Mastermind members are experienced women business owners. Their top concern is managing their growth. They did not start their own businesses to give themselves a job. Their goals include working less hours, paying decent wages, being seen as thought leaders and giving back to their communities. You will experience an increase in sales and the revenue that accrues to the bottom line will more than pay the fee to become a member. (My mantra is Think Sales!)
There are many other myths you create to avoid the well-known fact that it takes a village to effectively and successfully run a business. Here are 4 reasons why you should seriously consider applying for a seat at the table:
*1. You have BIG DREAMS!
*2. You need accountability to achieve them.
*3. You are smart and collaborating with other smart women is invaluable to your success.
*4. You will Think Big and BIGGER and stretch your self-imposed boundaries.
Our next Mastermind begins February 19. Contact me now to see if it is right for you. It's not for everyone.
Gail Zelitzky 
773-957-8582
Gail@GailZelitzky.com  
www.GailZelitzky.com/Wonder-Women-Mastermind