Are you ready to take the next steps that will propel you forward?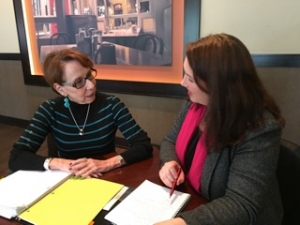 Business leaders who seek guidance grow faster. Fortune 500 companies all provide coaches for their top managers so they can become top leaders. Do not overlook this most important strategy. Invest in yourself now.
In my first entry into the world of business I joined my father's company, becoming partner and COO 3 years later. Business was in my blood and it became my path.
We franchised independent retail liquor stores. Here I learned why leadership is the make or break success factor. There was a huge range of difference in the stores' performance. Each had access to the same program – the name, Foremost Liquors, award-winning marketing, advertising, merchandising, sales promotions; co-operative buying, operations consulting, and so much more. All they had to do was service the customer, keep their stores in mint condition, pay attention to operations and stick to the strategy. Help was a phone call away. And yet, many of them, in every market we operated, were stuck around $300,000, year in and year out.
And then there were the stars – high-performing franchisees that annually exceeded millions of dollars in revenue, a few topping $15 million. Today those same retailers do upwards of $100 million annually!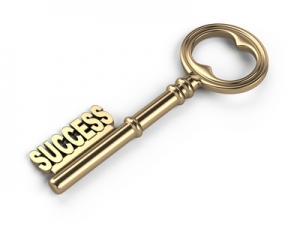 That was when I knew I had to unlock the secret, to learn how and why their achievements varied so dramatically. I have been a student of leadership ever since.
My 2nd business was built from the ground up – it began as an innovative catalog company, Liquor by Wire™, for high-end wine and spirit gifts delivered internationally through our large network of retailers. We then morphed into one of the first online e-merchants, Liquor.com™ which grew through unique branding, advertising programs, and because of joint ventures with other online merchants. Now a .com, we moved towards an IPO, taking on investors and ramping up employees to manage operations. We secured SEC clearance on the Nasdaq for a December, 2000 IPO. With millions of dollars in annual revenue and a profitable bottom line, we still succumbed to the fall of dotcoms everywhere. The deal could not be completed and we imploded. There is a happy ending, however: we held on to the URL and, some years later, successfully resurrected it with a brand new approach and team.
I tell you this because the breadth of experience I bring translates across industries. I apply the same intensity to coaching you as I did to building my own business. Why face uncertainties and make decisions alone? We all need mentors who believe in us and understand the road we are traveling. You cannot be expected to know what you do not know.
THE TOP 6 RESULTS YOU CAN EXPECT FROM MY CUSTOMIZED COACHING ARE:
Clarity
New leadership skills
Support in all areas of operation
Stronger team engagement
Increased revenue
Higher satisfaction
"A very different meeting today. I truly appreciate your way of helping me to organize my thoughts to provide clarity for direction on how to empower my team by giving them some structure to flourish within."
– Cara Lindell, Kinetic Connections
You deserve to be successful and to possess the power, precision and profits that will substantially impact your life and the lives of your employees, community and world, if that is what you desire.
The coaching I do helps you shift the way you think, act and lead. You become more agile, less reactionary and more focused. You develop more cohesive teams and embrace creativity as a growth strategy. I coach in person, via Skype, phone or Face Time.
There is a system and you can learn it. There is a personality and a methodology to great leadership and you can get it. GEARSHIFT™ will get you there faster.
Email us today for a complimentary consultation and to see if GEARSHIFT™ is right for you.